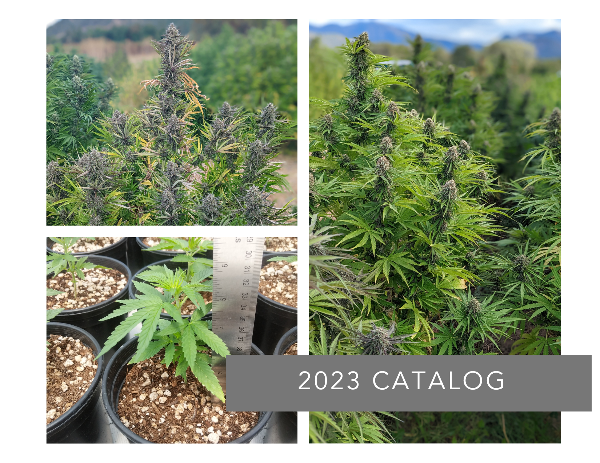 Announcing Our 2023 Catalog
After analyzing data from rigorous field trials, we have made some hard choices to bring the best of the best to market for 2023. Our team looks forward to working with you to ensure a successful grow and harvest that produces unique and exceptional products with proven market traction.
We only put our name behind evidence-based and reliable cultivars that perform well in the marketplace. That is why we are a trusted nursery provider across the U.S.
Field Trials & Proven Market Success
Customer Testimonials
Be Informed & Confident
THANK YOU TO OUR AMAZING CLIENTS!
"Emily and her team are rigorous judges of quality. Infinite Tree's research pipeline routinely delivers dynamic cultivars, and they're a joy to work with."
-Mason Walker, East Fork Cultivars
"Always great to work with Emily and her team, they deliver quality products and work closely with me to meet my needs."
-Les Bruner, HempWorldWideshop.com


"Getting some weight on your plants, will be heavy for harvest doing great against our mold issues...A+++ wish we had all 22,000 of these."
-Steve Subalusky, East Coast grower
Announcing our 2023 Catalog and New Webinars
Check out our News & Events
Who We Are
Passionate & Methodical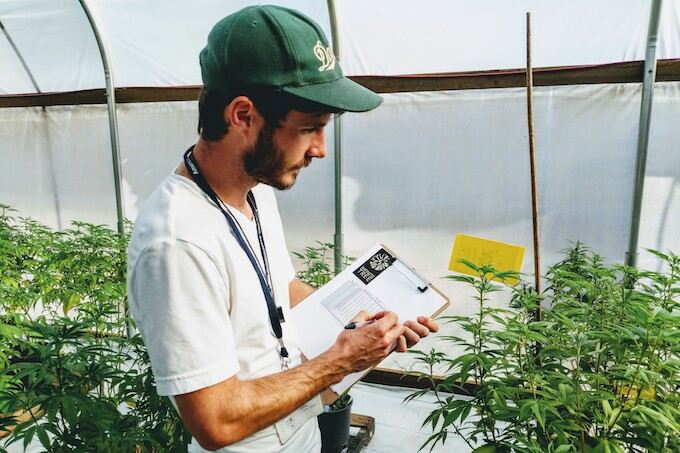 We are passionate and methodical growers that take our horticultural practices seriously. We are happy to share our methods and data with you.
Nursery Specialists
We source and propagate cultivars that suit your needs. Get in touch to learn about our current inventory and auxiliary library services.
Agricultural Consultants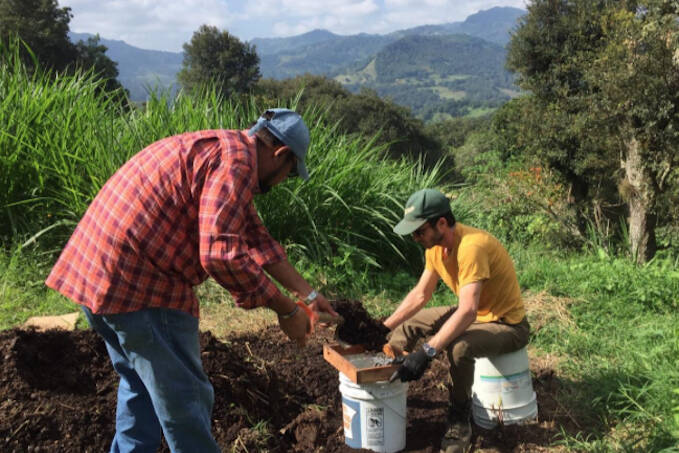 We consult domestically and internationally for diverse agricultural projects. We find solutions to problems and offer design and build services.
Our Services
Our focus is on serving you. We deliver high quality plants that produce a final product tailored to suit your needs, for your desired market. We are focused on high quality craft flower, which includes material optimized for fresh frozen production. We have developed an inventory of cultivars to serve the broader nursery market, and can also deliver a unique cultivar, exclusive to you. Please get in touch about how we can better serve you.
Feminized Seed & Starts
We specialize in cultivars that deliver craft hemp flower with proven performance in the field and in the marketplace. After analyzing data from rigorous field trials, we are proud to release thoroughly trialed feminized seed and provide you with USDA Organic Certified seedlings. Get in touch with us today at hello@infinite-tree.com or call 541.937.5237. We are happy to answer your questions and be sure to pre-order so you don't miss out!
Cannabis Research and Development Specialists
Our team of scientists, growers and engineers work together to create solutions for our clients, typically around the development and production of new cultivars. We operate our own OLCC regulated facility and can conduct research and development onsite to developing and managing programs off-site. Please send us note, we'd love to learn about your specific needs and see if we can help.
PROUD TO BE A
CERTIFIED
ORGANIC
Hemp Nursery